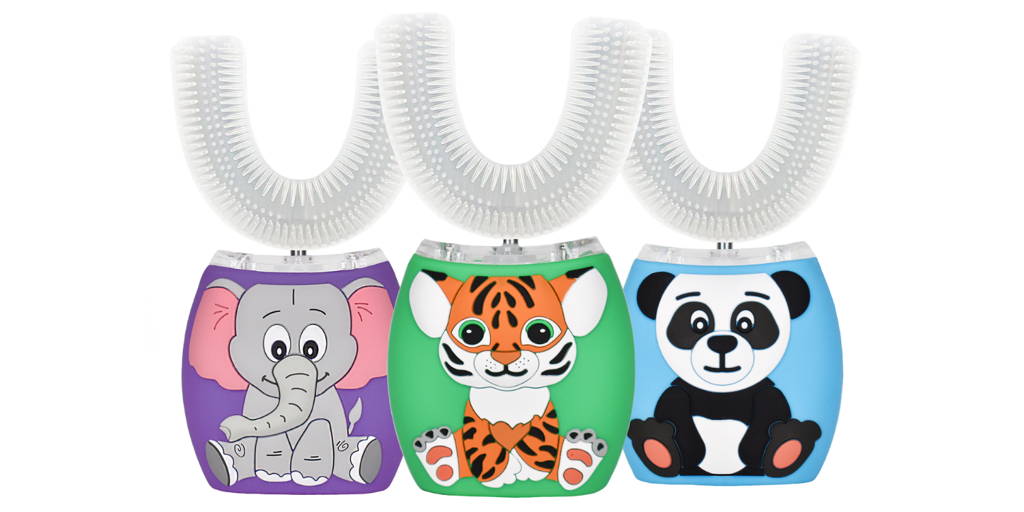 Introducing New Kids Sonic Brush Pro
Add some fun to your kid's everyday brushing routine with this adorable, friendly-faced, ultra-soft 360Sonic Toothbrush! Let your child brush their teeth quickly and more effectively than ever before!
360SonicBrush Pro for Kids is not an ordinary Toothbrush! The unique U-shape mouthpiece is more than just a cool show it allows for all-round, 360 coverage of the mouth and cleans without leaving a spot.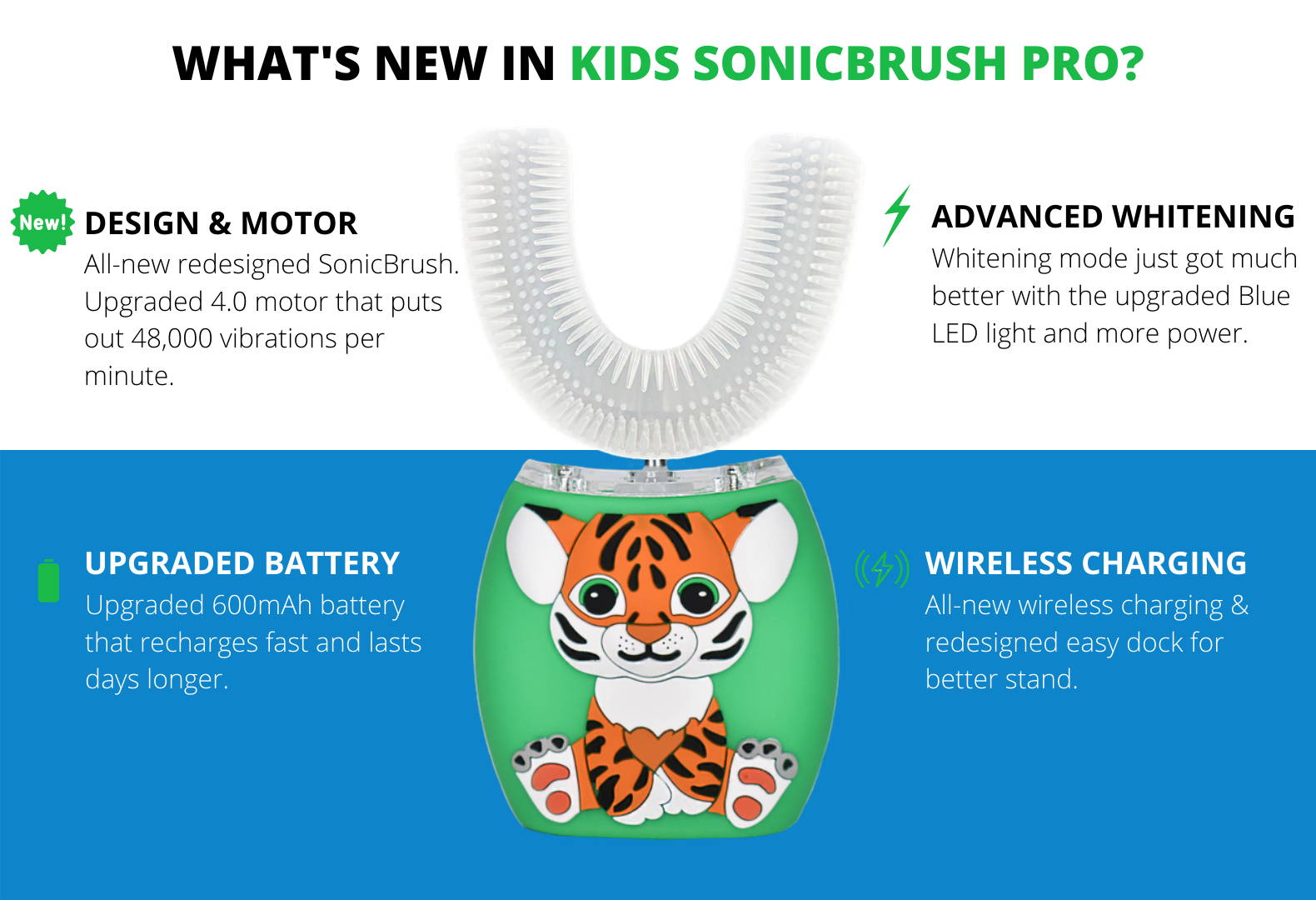 Kids Sonic brush Pro
Charging Pad
Micro USB Cable
User Manual
CHARGING
Connect the charging pad to the USB power outlet and place your brush on the charging pad. The light indicator on the Sonic Brush will start illuminating once it's connected.
The light indicator will turn off once the device is fully charged. Charging time is 45 minutes. Full charge lasts up to 15x uses.
Note: Make sure your toothbrush is completely dry before start charging to prevent battery circuit damage!
BRUSHING
Run a few drops of foaming toothpaste on top and bottom of the mouthpiece from one end to the other. Insert the mouthpiece into your mouth.
If you are using regular toothpaste, put some toothpaste on the top and bottom and spread it around once you insert it in your mouth.
Note: Wiggle your brush left and right during the session for deeper cleaning
3 MODES OF BRUSHING
The brush will automatically vibrate starting with "deep cleaning" mode.
"Deep Cleaning" - Press 1x (45 seconds timer)
"Sensitive Cleaning" - Press 2x (45 seconds timer)
"Gun Massaging" - Press 3x (45 seconds timer)
Long press to turn off your Sonic Brush.
CLEANING
Rinse the mouth tray with warm water. Sonic Brush Pro is IP7X rated waterproof.
Note: Mouthpiece needs to be replaced every three months.
Waterproof : IPX7 Rated
Vibration Speed : 48,000/min
100% Food-Grade premium silicone
Weight : 120 Gram
Battery capacity: 450 mAh
Charging : 5V
Customers all around the world love our 360SonicBrush products. We have shipped over 70,000 orders over 28 countries.
We ship every 360Sonic product from our US warehouse with USPS. So no more waiting weeks for your order to arrive.
We know things don't always go as planned, so you can always contact us for the support and we will be more than happy to help!